Overseas Assistance
Beacon Media has been offering assistance to Fijian Primary schools and kindergartens since 2011. We are greatly concerned about the declining literacy and numeracy standards. This is due to overcrowded classes of up to 50 students per class, limited printed resources and lack of ongoing teacher training.
We support schools by:
1. Conducting seminars for teachers
2. Training Literacy Assistants who will provide literacy assistance to non-readers one-on-one, working with children in Years 3 and 4.
3. Conducting literacy testing with school students.
4. Making available printed resources, particularly literacy materials.
We work in conjunction with Suva Christian Community School, Youth With A Mission, and the Methodist Church of Fiji.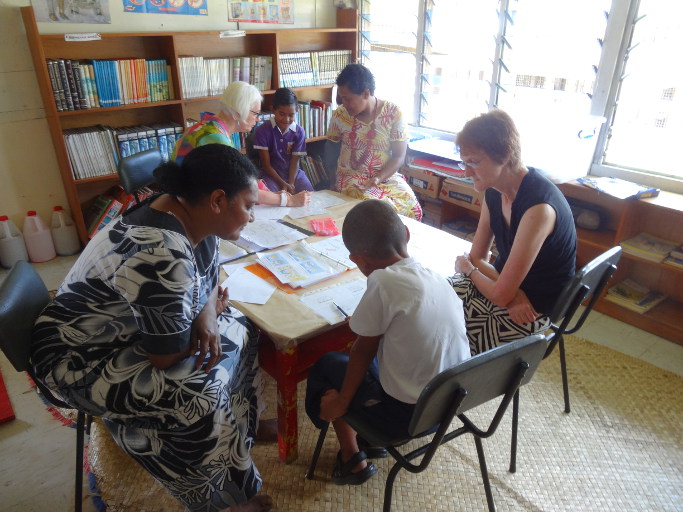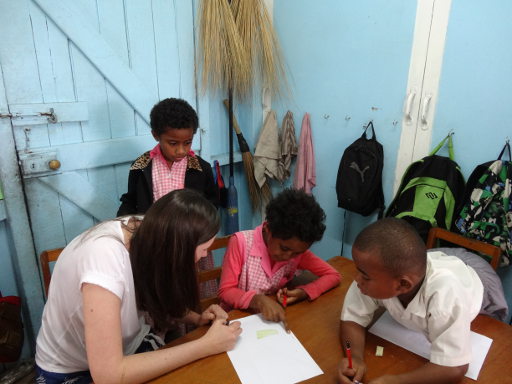 Fund raising 
We continue to pray for funds to make the literacy assistance project possible. Beacon Media is a faith organization and does not have church or philanthropic support, so any financial contribution from individuals, large or small, is a great blessing. Each Fijian school participating in the literacy project needs at least two Beacon Media literacy kits, at a cost of AU$200 each. Two literacy assistants are assigned to each participating school, requiring an allowance of $AU30 per week per assistant.
Beacon Media encourages Fijian schools and churches to work with us in fund raising. In October 2016 the Fijian youth of Calvary Temple performed a musical play, a true story from Fiji's Christian heritage. Proceeds from the performance went towards schools. However the needs became even greater in 2016 due to Cyclone Winston.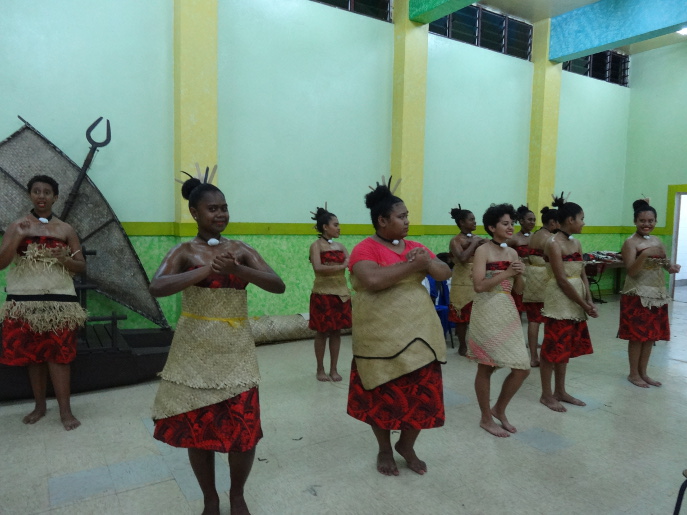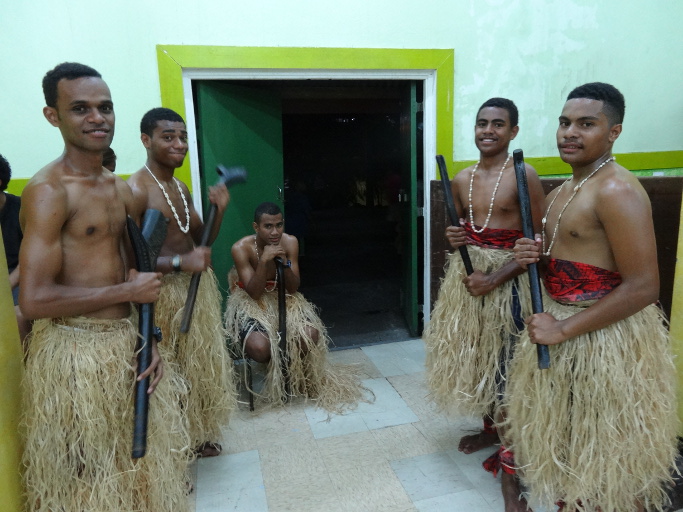 Cyclone Winston
Cyclone Winston of 2016 devastated many schools in Fiji - not just the school buildings but also educational materials. International assistance for rebuilding was slow to filter through, and now in 2017 many students are still working in tents. Also, many schools were left without educational resources. Beacon Media assisted four schools in the cyclone devastated region, by training literacy assistants and providing literacy materials.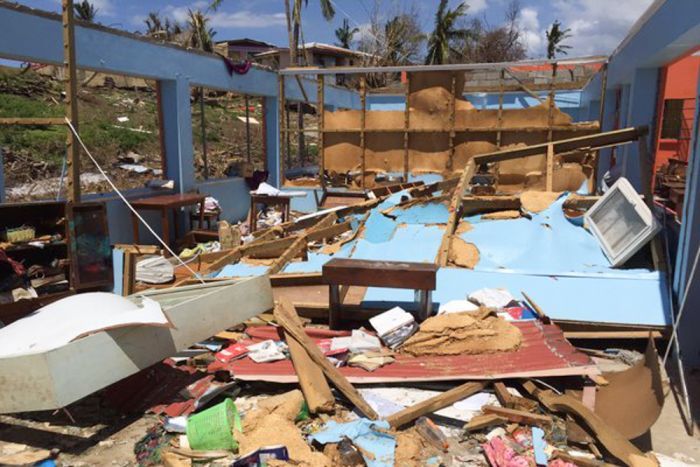 Greatest needs of Fijian schools

Basic school supplies

Reading books for children

Computers, Printers, Printing ink

Photocopiers and funds for photocopying

Laminators and funds for laminating

Financial support for Literacy Assistants (AU$30 per week per Assistant)
 Make a financial contribution to Beacon Media ministry
Reports on Beacon Media Fiji ministry trips